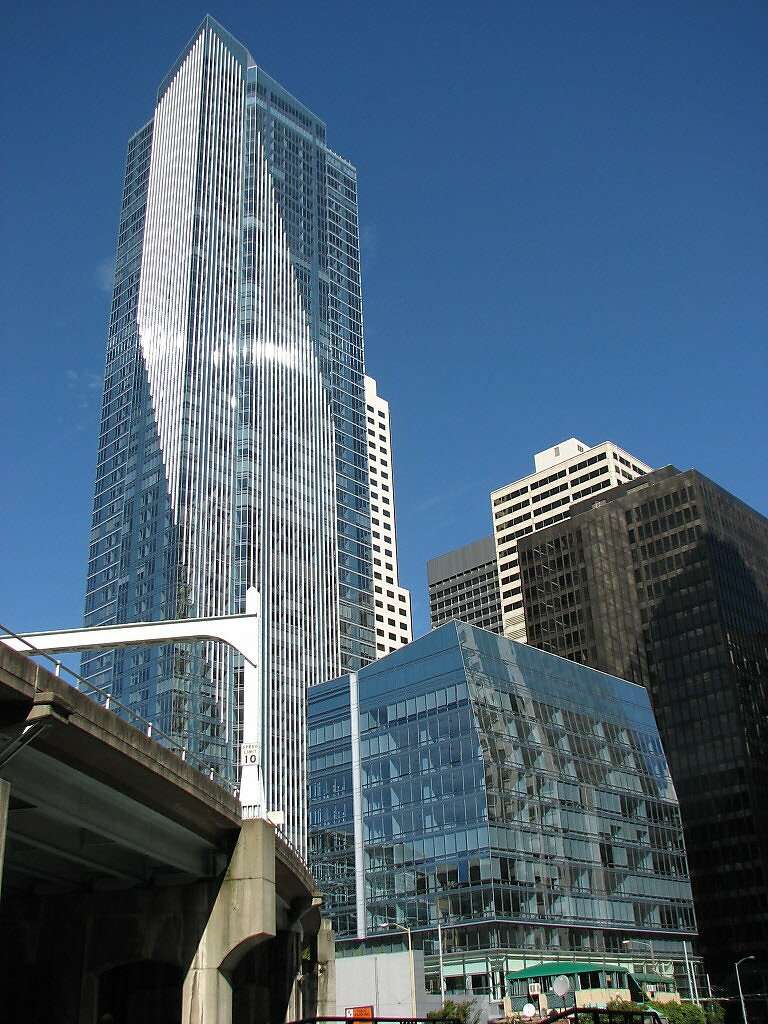 The most expensive condo in the leaning, sinking Millennium Tower has just closed escrow at a selling price that is $1 million less than what it had been asking.
Originally priced at $5.99 million when it hit the market in March 2017, Unit 401 was then re-priced, then taken off the market, only to be re-listed at $4.99 million and finally sold for $4.66 million, SocketSite reports.
Two adjacent units on the fourth floor of the eleven-story mid-rise component of San Francisco's leaning Millennium Tower development (a.k.a. the City Residences) were legally merged back in 2013 to create a single four-bedroom unit #401 which measures 3,814 square feet and sold for $5.3 million in May of 2014 … Keep in mind that the seller was offering financing "for qualified applicants" and Sterling Bank was offering loans with at least 50 percent down, according to the listing.
The Millennium Tower was a massive real estate success when it finally closed its new sales in 2013, raking in $750 million in revenue from properties. A penthouse initially sold for as much at $9.8 million and the average price tag was $1.8 million.
But the building was discovered to be both leaning and sinking two years ago. It has sunk 17 inches and leaned 14 inches to the northwest, sparking a rash of lawsuits and a flight of residents who claim they've sold their investments at a loss.
The unit isn't the first in the troubled tower to see a major dip in value during resale — in mid-December, the two-bedroom, three-bathroom unit #48B sold for a 30 percent loss, bringing in $2.99 million. It had previously sold for $4.25 million in November 2013.
"The seller took about a 30 percent loss over a period where the market appreciated rapidly," Patrick Carlisle, chief market analyst at brokerage Paragon, who wasn't involved in the deal, told the Business Times at the time. "That's got to be pretty painful."