The Dallas Fed conducts recurring surveys of over 900 business executives in manufacturing, services, energy, and AG lending across Texas and the broader Eleventh Federal Reserve District. The information collected is a valuable component of regional economic analysis.
Against expectations of a rebound to 0.0, The Dallas Fed Manufacturing Outlook survey disappointed in December, sliding from -1.3 to -3.2 – in contraction for the 3rd straight month…
The Dallas Fed survey has been in contraction for 7 months this year…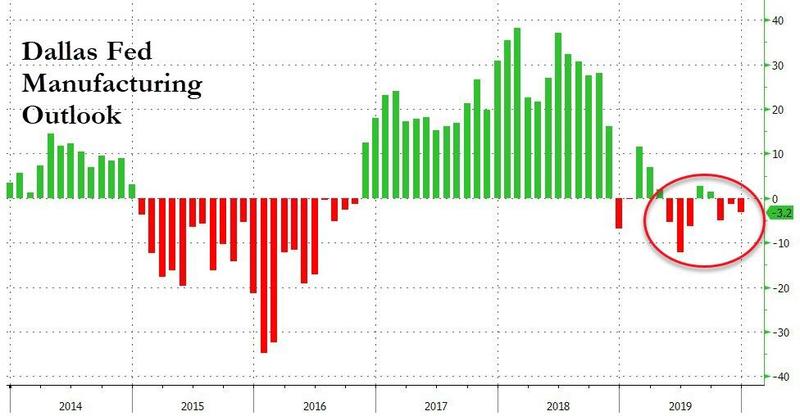 Under the hood was just as unimpressive with New Orders Growth rate contracting and Finished goods contracting along with the six-month outlook dropping further.
Dallas joins, Philadelphia, Kansas, Chicago, and Richmond in their regional weakness in December…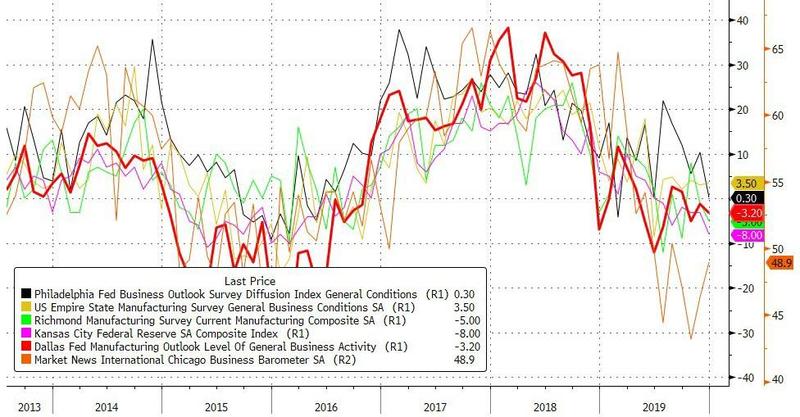 But, but , but, The Fed is on hold!?