Something odd happened to the US economy in the past two months as many in the media, the political establishment and even various Fed hacks (recall on August 3 Neel Kashkari Saying Only Way To "Save Economy" Is To Lock It Down "Really Hard" For 6 Weeks), were feverishly counting the daily new US covid cases and warning that only a new shutdown could spare the US from imminent disaster: it has almost fully reopened and according to real-time indicators, it is now recovering at a far faster pace than most had expected (as the Fed's latest economic projections confirmed).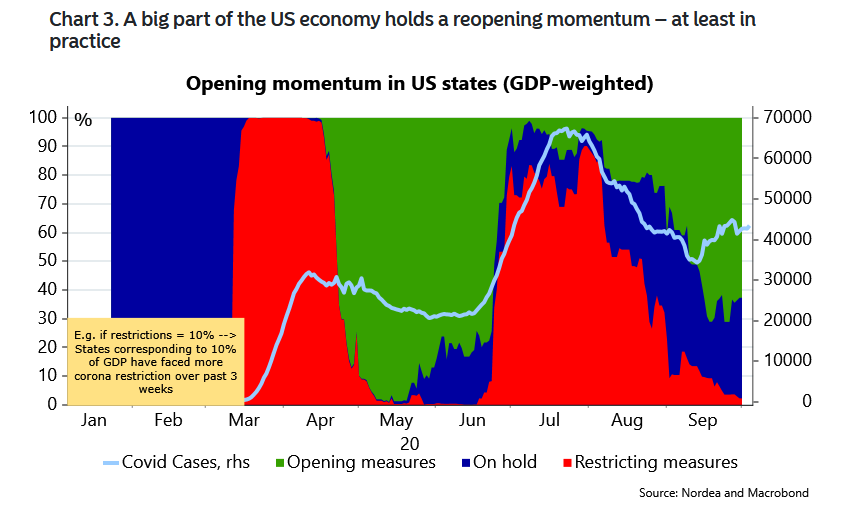 And nowhere is this more visible than in the US restaurant space where with various exceptions – most notably across Manhattan where policy seems to change on a daily if not hourly basis – spending appears to be almost back to pre-covid levels.
In an analysis conducted by BofA analysts looking at daily restaurant trends through September 26th, the Bank of America aggregated credit and debit data showed national restaurant spending improving another 1.7% to down 8% (for the seven days ended September 26th) from a down 9% (from the week prior). While the BofA analysts note that performance on weekends continues to lag weekdays by about 1%-2%, the trend is clear: we are almost back to normalcy.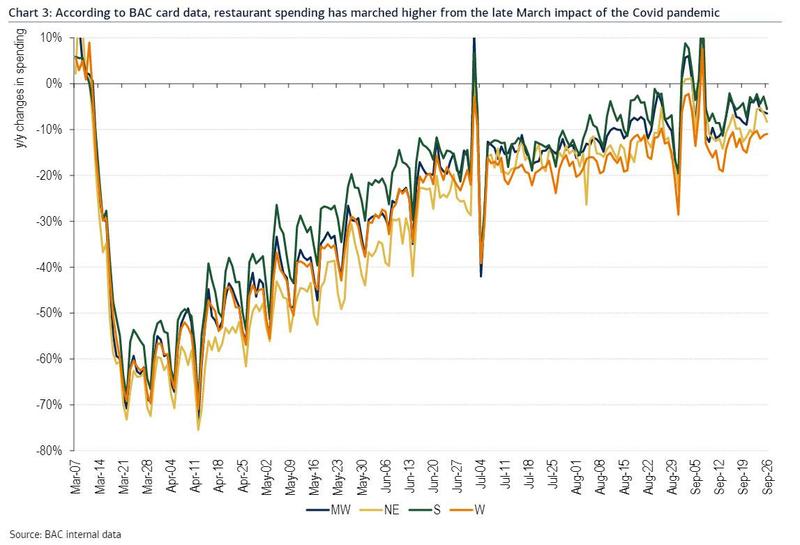 RIP