Homebuyers in the U.S. have plenty to grouse about these days. Prices have climbed steeply in many metro areas, mortgage rates are rising and inventory is thin. But for people looking to purchase their first home, it's ugly out there.
"Starter homes have become scarcer, pricier, smaller, older and more likely in need of some TLC" than they were six years ago, the real estate website Trulia reported Wednesday after analyzing housing stock across the country. Trulia began tracking prices and inventory in 2012.
It's grim all over. American homes are at their least affordable in the report's history. But the median listing price of available starter homes has risen 9.6 percent in the past year, easily beating out the trade-up and premium categories, while starter-home supply has fallen to a new low this quarter, Trulia reported.
Perhaps the most striking finding is that the very buyers who are typically least able to plunk down a lot of money are confronted with the least affordable homes. The share of income needed by those in the market for a premium home was 15 percent, and for a trade-up home 27 percent. For a starter it was 41 percent.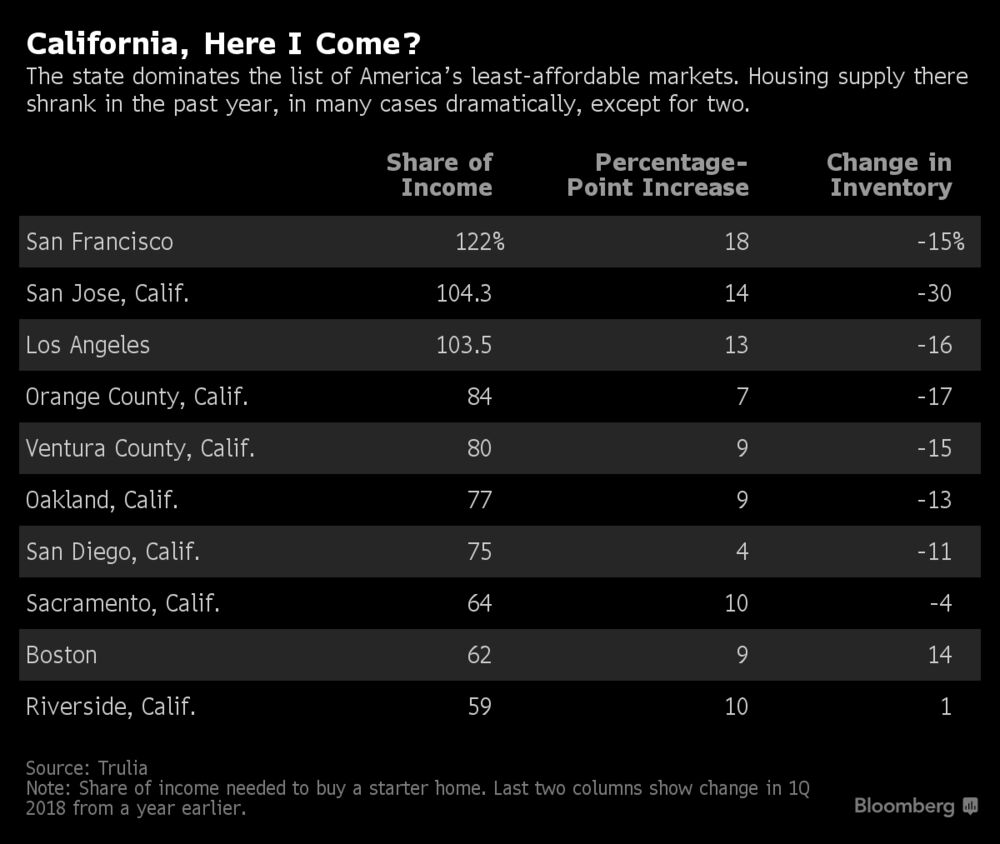 Adding insult to injury, the homes aimed at first-time buyers are less likely to be ready for human habitation than others, with fixer-uppers accounting for 11.2 percent of the category. They're about nine years older than they were in 2012, and 2 percent smaller.
On the bright side, 2 percent isn't a whole lot smaller. Until you learn that homes overall are more than 8 percent bigger.
Source: By Noah Buhayar | Bloomberg