Free health care for illegals may have Gov. Newsom and the Dems grinning as voters grimace…

(Authored by Sarah Cowgill via LibertyNation.com,)
As the California state legislature and Gov. Gavin Newsom dislocate their shoulders in the hearty backslapping of their self-congratulatory moment in American history, the rest of the nation is snarling and spitting over the lunacy of the left coast Democrats.  That is, according to the new Rasmussen Reports poll, which asked if illegal immigrants should receive free health care.
The answer was a resounding no.  No way, no how, nuh-uh, nada.
It was a brief two-question survey that spoke volumes: "Do you favor or oppose making health care benefits available to young low-income illegal immigrants in your state?  Is it offensive to refer to someone who has entered this country illegally as 'an illegal immigrant?'"
Out of 1,000 online and telephone respondents, "31% of Likely U.S. Voters favor making health care benefits available to low-income illegal immigrants under the age of 26 in their state. Fifty-five percent (55%) are opposed, while 13% are not sure."  One can only imagine the responses to question number two.
The only surprising statistic is that 13% had not yet picked a side in what might be the watershed issue for 2020 presidential candidates.
Force Fed Mandates Gag Americans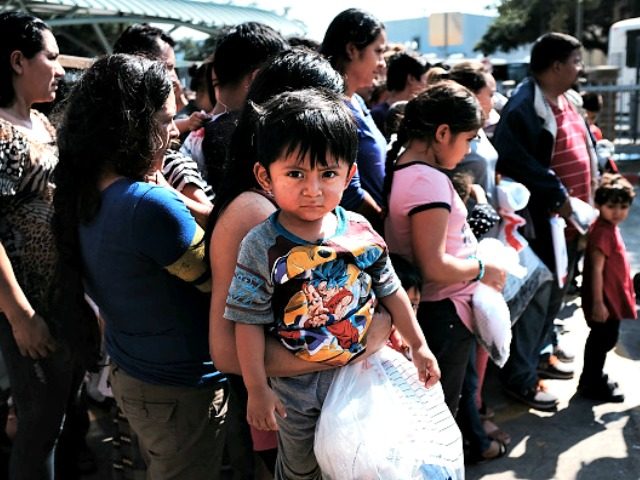 Last week, Newsom's quest for universal healthcare – including illegal residents – was passed by the legislature as part of a $215 billion budget.  He was self-assured and puffing in his peacock fashion, declaring, "We're going to get it. We're committed to universal health care. Universal health care means everybody…We will lead a massive expansion of health care, and that's a major deviation from the past.''
Laurel Lucia, health care program director at the University of California-Berkeley Labor Center, gushed excitement at expanding Medi-Cal to illegal immigrants while forcing taxpayers to foot the bill through individual-mandate penalties.  "The bigger reason to do this is about values," says the woman who seems not to care about legal citizens in need of health care benefits.
And to boil it down in dollars, for those Californians who do not buy insurance, they will now be hit with a penalty of $695 or 2% of their household income, whichever figure is higher.
But Lucia went a tad over the top with "What kind of state do we want to live in?"
Funny you should ask. Many Californians – and other Americans, for that matter – are aghast that 130,000 plus people in the Golden State are homeless, living in undeniable squalor, and not only contracting highly contagious medieval diseases but spreading them to others. Perhaps the state should round up the unwashed American masses, clean them up, and give them free healthcare so the rest of the nation can avoid the Black Death.
Newsom's Noose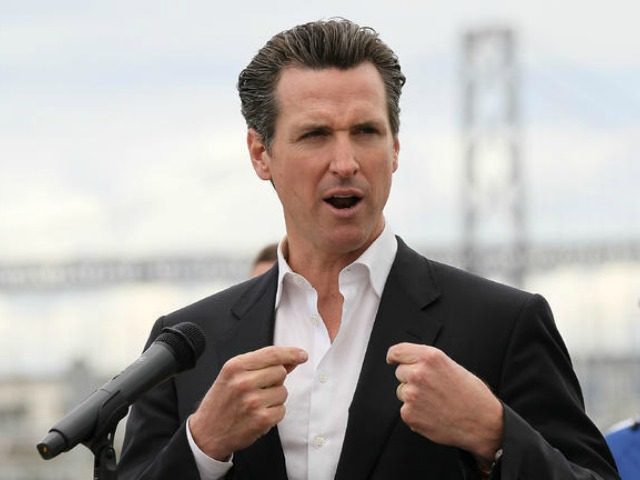 Gov. Newsom campaigned in part on universal healthcare, and it's no secret he has his sights on a national run in the future – perhaps president in 2024 depending on whether President Trump trumps the progressive left in the 2020 winner take all contest.  But protecting illegal aliens before addressing the most significant crisis his state faces – homelessness – is not going to help him avoid the political gallows.
The state's current crisis of reality — highest poverty rate in the country, no affordable housing, taxpayers fleeing to points east, and vicious identity politics ranking California much further left of the nation as a whole — are becoming serious millstones for this progressive governor.
Add to the list of Newsom's liabilities, the boilerplate individual health plan in California starts with premiums of more than $5,000 a year and annual deductibles can skyrocket to several thousand dollars each year.  Which means folks are going to have to decide to pay thousands for private health plans or be taxed in penalty thousands to pay for illegal aliens.
Perhaps the good governor should take stock of what Americans think about his plan to give aid to illegals as his fellow countrymen suffer on his once gold-paved streets.  He may find his holier-than-thou ideology could soon blow up on him — and signing this budget might be the match he strikes and regrets.