After falling for 3 of the last 4 months, and following Germany's disastrous January print, US Industrial Production was expected to drop by 0.2% but yet again it disappointed, falling 0.3% MoM.
This means US Industrial Production has contracted year-over-year for 5 straight months.
Utilities fell 4% in Jan. after falling 6.2% in Dec. (warm weather-related?)

Mining rose 1.2% in Jan. after rising 1.5% in Dec.
In the manufacturing segment, production slipped 0.1% MoM, matching expectations, but is down year-over-year for the seventh straight month…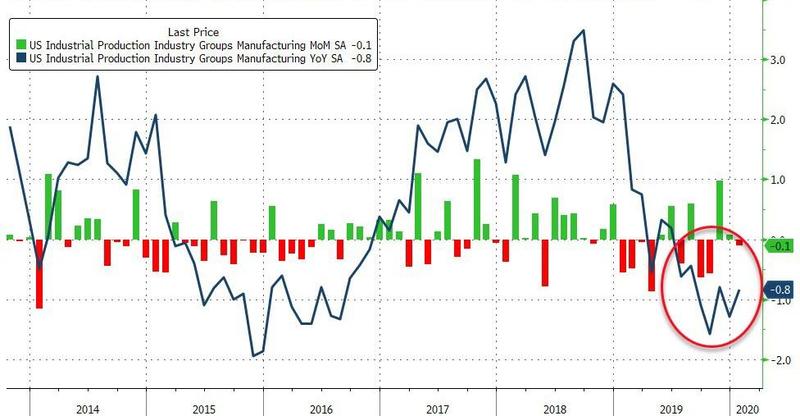 Finally, we note that Capacity Utilization slumped to 76.8%.
And this is before the impact of the virus had fully hit global supply chains.