The weather must have been pretty bad to prevent people from buying something on Amazon from the cell phone they were already holding in their hand.
US Industrial Production was expected to rise (+0.3% MoM) for the 9th month of the last 10 in February (the last 'clean' pre-COVID print before last March's collapse, which will spark YoY comp chaos). But, instead, industrial production tumbled 2.2% MoM – the biggest plunge since April 2020. That pushed the YoY drop in production down to 4.25%…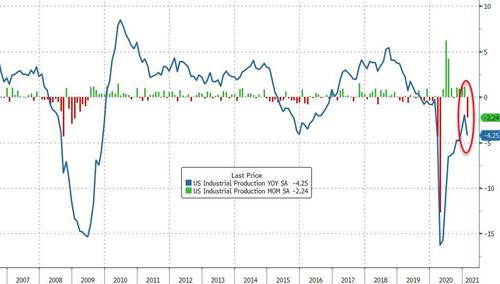 We assume there are weather-related factors driving this weakness – but did analysts not know that Texas suffered from a massive crisis?
Utilities rose 7.4% in Feb. after falling 0.6% in Jan.

Mining fell 5.4% in Feb. after rising 2.1% in Jan.
The biggest drops however were in motor vehicle production, which crashed in Feb…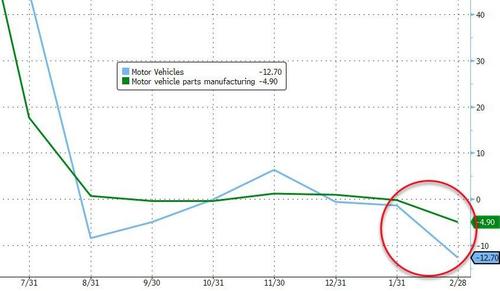 Manufacturing was even worse, plunging 3.1% MoM (versus expectations of a 0.2% rise).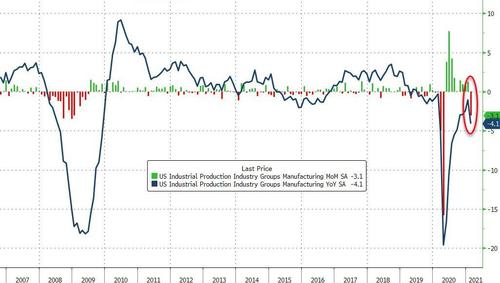 Capacity Utilization plunged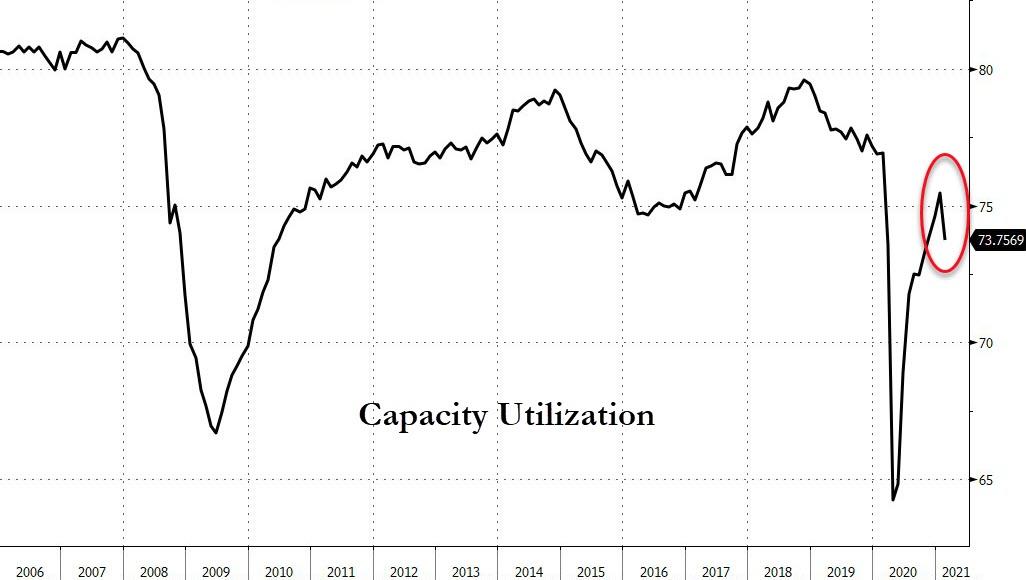 And finally, stonks don't care…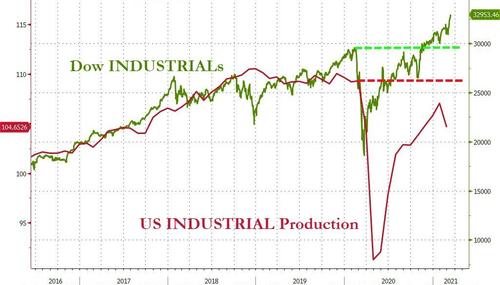 Luckily a few trillion dollars of excess currency creation should bring that back up soon enough as America's potemkin economy goes from 'strength' to 'strength'.
***
***
Biden's 'still hidn': President refuses to speak to press again