Bankers are set to seize a 49% minority stake in the two largest malls in North America after their owner defaulted on its massive, 3.3 million-sq.-ft. retail and entertainment development in New Jersey, Chain Store Age reported.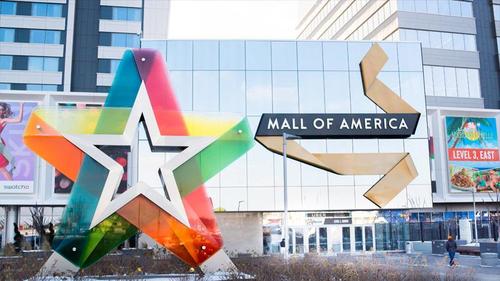 J.P. Morgan Chase, Goldman Sachs and a group of real estate investors are set to take a 49% equity stake in Triple Five Group's Mall of America (5,600,000 sq feet) and West Edmonton Mall (5,300,000 sq ft), reported Women's Wear Daily and Bloomberg. The developer had put up 49% stakes in the two huge malls as collateral to secure a $1.2 billion construction loan for American Dream, a massive mall and entertainment center, which is located in East Rutherford, N.J, just across the river from Manhattan.
After long years of delay,  changes in ownership and cash problems, American Dream opened several of its attractions, including the indoor Big Snow Ski and Snowboard Park, in December 2019, with some of the retail component expected to open in March 2020. But the COVID-19 pandemic crippled its launch plans. 
Some of the retail opened in the fall of 2020, along with more attractions, including Nickelodeon Universe theme park. Since then, more stores have opened.
As cash flow problems hit American Dream, the stakes in the other two mall are being seized by lenders, according to a representative for Triple Five. JPMorgan Chase is the administrator for the senior lenders on American Dream, according to Bloomberg. Other lenders include Goldman Sachs and CIM Group.
Triple Five is owned by Canada's Ghermezian family. A representative for Triple Five said the move by lenders would not affect operations at the retail properties. All three malls have reopened with capacity restrictions after closing for months because of the pandemic.