After unexpectedly plunging in February (exaggerated by weather conditions), analysts expected existing home sales to continue to slide in March as affordability (inventories and rates) squeeze the marginal panic-buyer at record high prices. And just as we warned earlier, existing home sales were worse than expected, tumbling 3.7% MoM (for the second straight month)…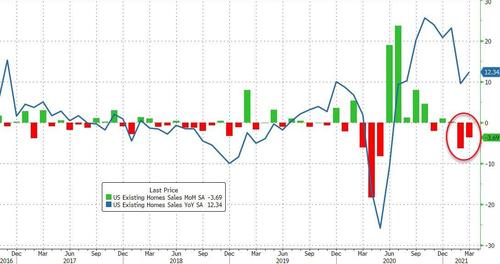 Source: Bloomberg
And while sales are up over 12% YoY, the recent plunge in SAAR sales have been dramatic, tumbling to 7-month lows…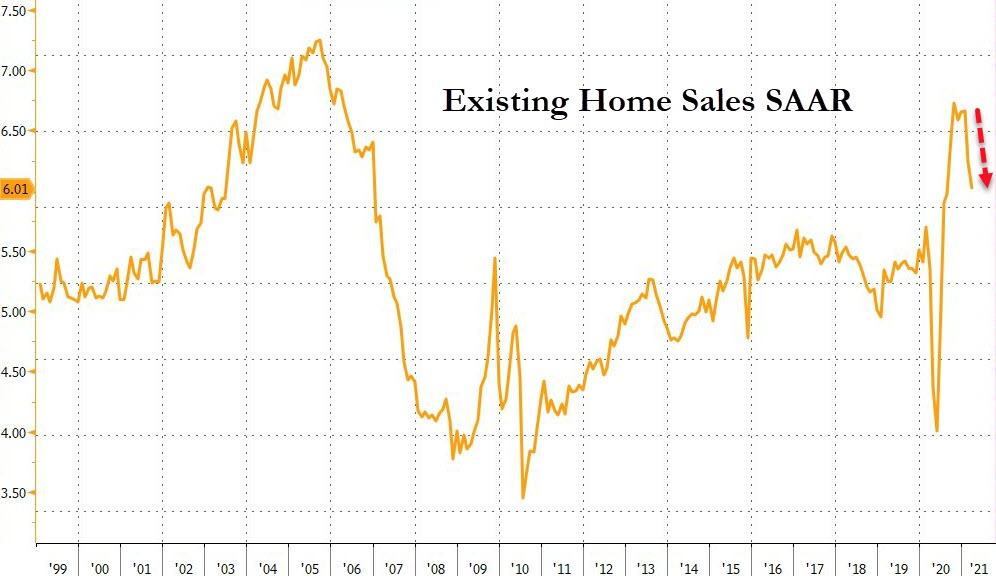 Source: Bloomberg
This should not have been a huge surprise as Christophe Barraud warned earlier. Housing affordability has been under pressure since January. On one hand, mortgage rates started rebounding with the 30-year recently hitting the highest level since June 2020 in late March.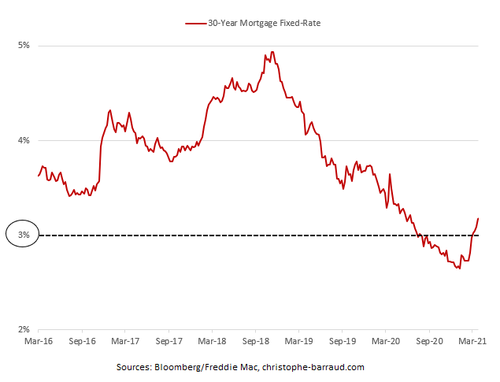 On the other hand, prices kept climbing at a quick rate (amid demand, distribution, and construction costs). The median selling price jumped 17.2% from a year ago to $329,100 in March, the highest in records back to 1999.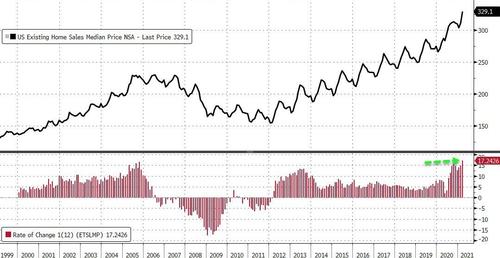 There were 1.07 million homes for sale last month, down more than 28% from a year earlier.
"We know that home prices have been rising, mortgage rates inching higher, housing affordability becoming much more challenging, however I would say the softening sales activity is not due to demand going away," Lawrence Yun, NAR's chief economist, said on a call with reporters.

"Demand remains strong, it is simply the severe lack of supply that is holding back sales conditions," Yun said.
All regions posted sales declines in March, led by an 8% decrease in the West and a 2.9% drop in the South.