A little over a week ago, when looking at the latest consumer credit data from the Federal Reserve, we were shocked to learn that in March, credit card debt soared by a record $52.4 billion, the biggest monthly increase on record and more than double the expected change.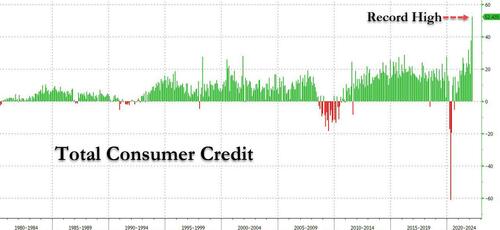 AKA, the American consumer is approaching maximum credit saturation.
In other news:
Charles Nenner Warns "One Third Of Global Population Won't Survive Next War Cycle"
Today, another milestone: Applications for mortgages to purchase a home dropped 12% from the prior week and were down 15% from a year ago.
Cramer yesterday: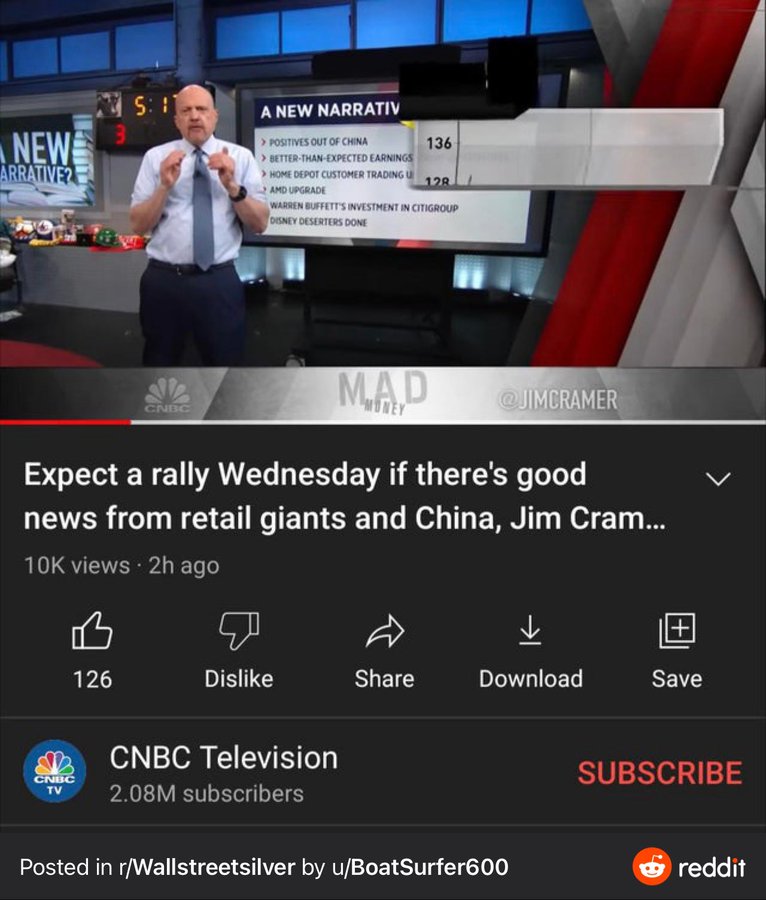 Market today: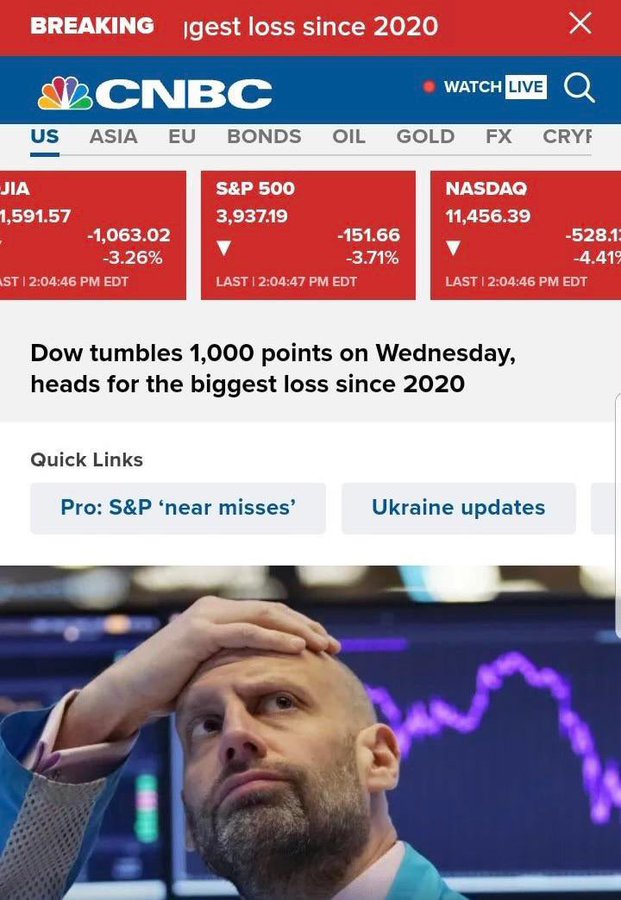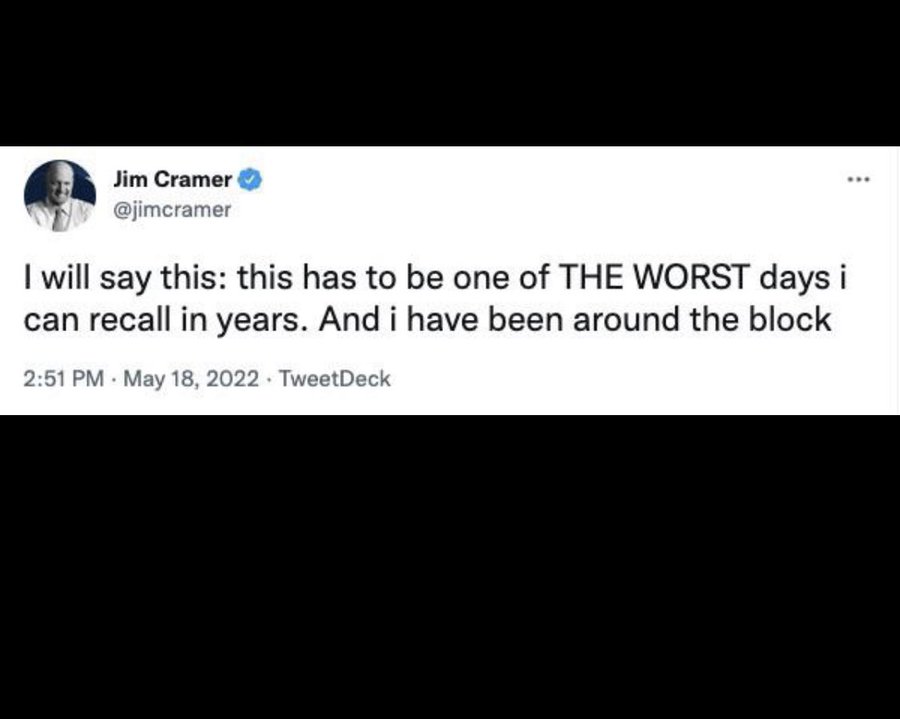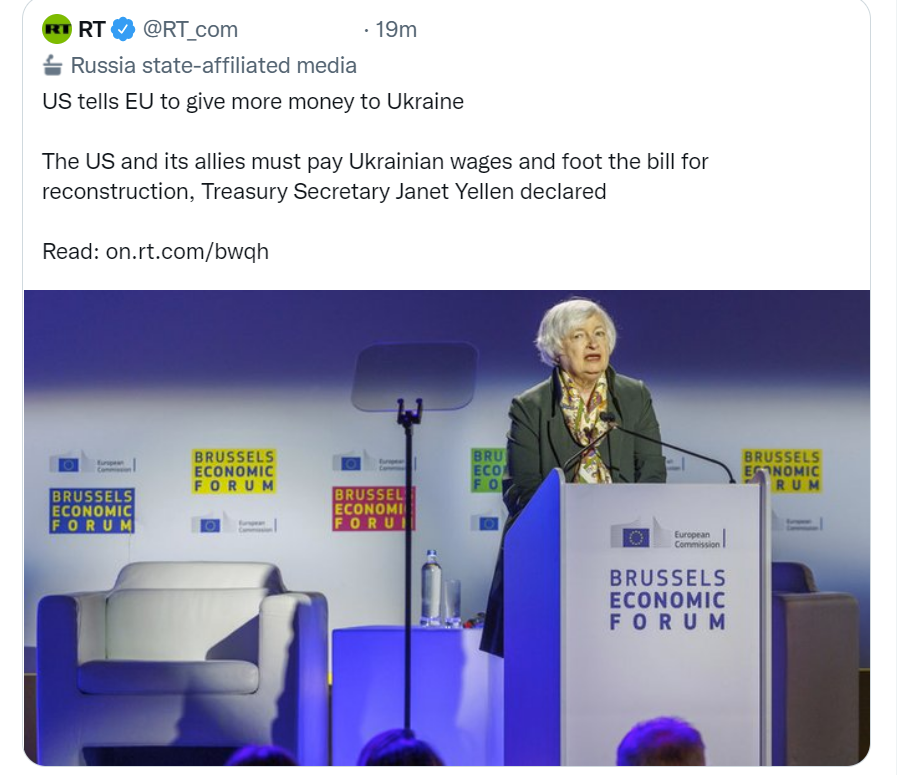 Yep, we are going to end up rebuilding Ukraine entirely… meanwhile the USA is falling apart.
How many contracts are going to end up going through the companies owned by the children of connected politicians ?
***
Tether market cap dropping significantly.
What does this mean ?
Cause for concern ?
or, no big deal ?
https://coinmarketcap.com/currencies/tether/