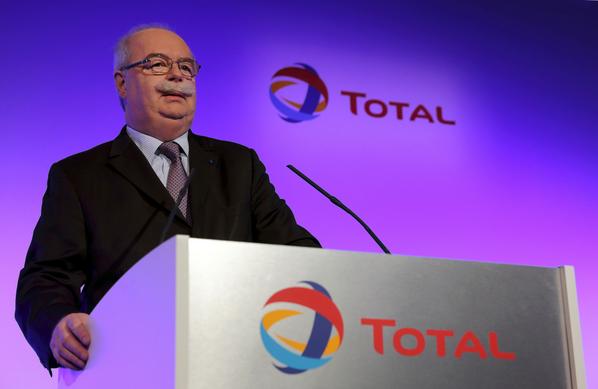 by Tyler Durden
Three months ago, the CEO of Total, Christophe de Margerie, dared utter the phrase heard around the petrodollar world, "There is no reason to pay for oil in dollars,"  as we noted here. Today, RT reports the dreadful news that he was killed in a business jet crash at Vnukovo Airport in Moscow after the aircraft hit a snow-plough on take-off on 10/20/2014
The airport issued a statement confirming "a criminal investigation has been opened into the violation of safety regulations," adding that along with 3 crew members on the plane, the snowplow driver was also killed.
As reported in Reuters on 7/5/2014:
Christophe de Margerie was responding to questions about calls by French policymakers to find ways at EU level to bolster the use of the euro in international business following a record U.S. fine for BNP.
"Doing without the (U.S.) dollar, that wouldn't be realistic, but it would be good if the euro was used more," he told reporters.
"There is no reason to pay for oil in dollars," he said. He said the fact that oil prices are quoted in dollars per barrel did not mean that payments actually had to be made in that currency.
And of course, it had to happen in Russia!