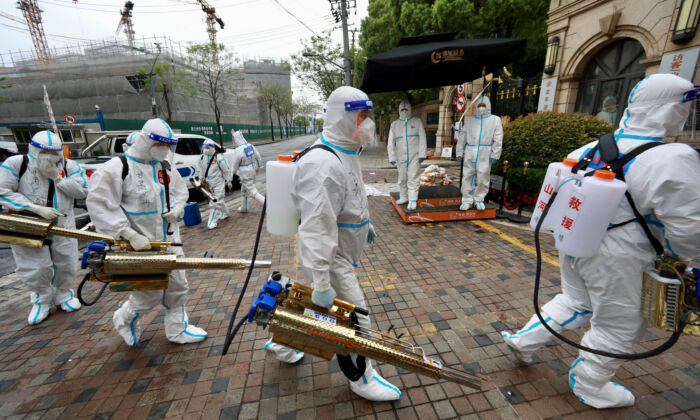 People in protective suits prepare to disinfect a residential compound in Huangpu district in Shanghai on April 14, 2022. (China Daily via Reuters)
(Dorothy Li) Factories have suspended production. Truckers are stuck on highways. Containers are piling up at ports. Shipping vessels have been waiting to unload.
China's economy is set to pay a price as the communist regime's determination to stamp out the COVID-19 outbreak through harsh lockdowns have brought its manufacturing and commercial hubs, like Shanghai, to a halt.