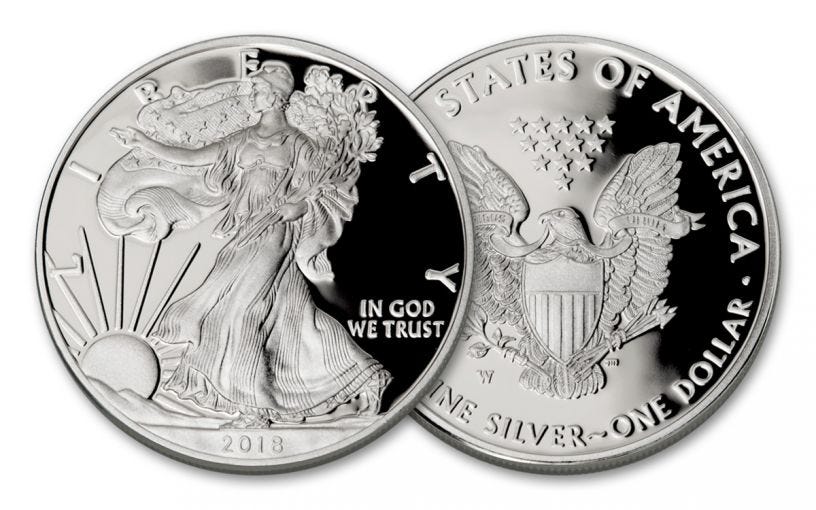 (Kitco News) – The silver market is seeing a turn in fortunes as demand for physical bullion picks up, with the U.S. Mint selling out of 2018 and 2019 American Eagle silver coins.
The mint issued a statement late Thursday saying they had run out of last year's and this year's dated one-ounce coins. "Market fluctuations have resulted in a temporary sellout of 2018 and 2019 silver bullion. Production at the Mint's West Point facility continues and when sales resume, silver bullion will be offered under allocation," the mint said.
Year to date the U.S. Mint has sold more than six million coins, the best start since 2017. The surge in sales comes after a dismal 2018 which saw the lowest coin sales in 11.
According to some analysts, silver is attracting renewed investor attention as both precious metals and base metals trade near multi-month highs.
Following in gold's footsteps, silver prices saw some selling pressure Thursday as momentum traders took profits as the market was trading near a nine-month high earlier in the week. Spot silver futures on Kitco.com last traded at $15.77 an ounce, relatively unchanged on the day.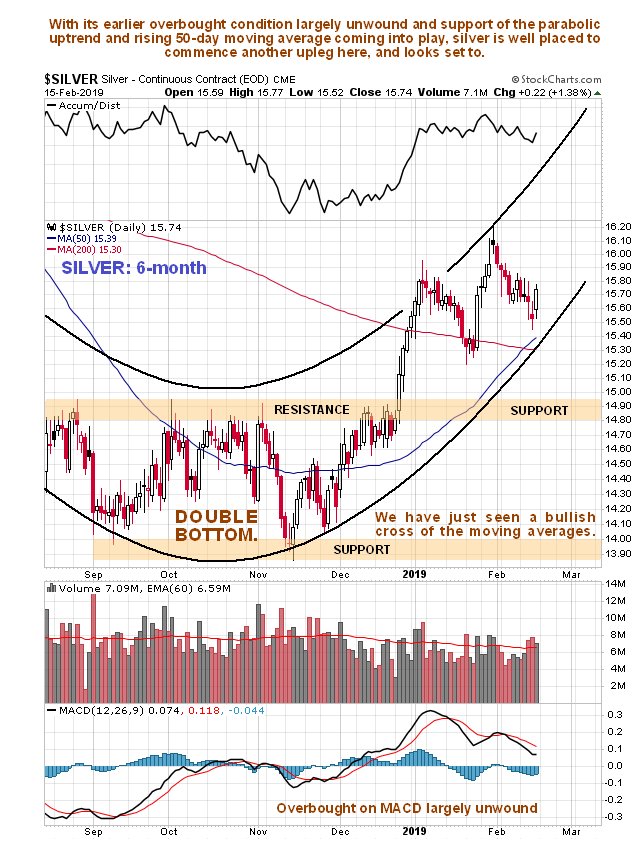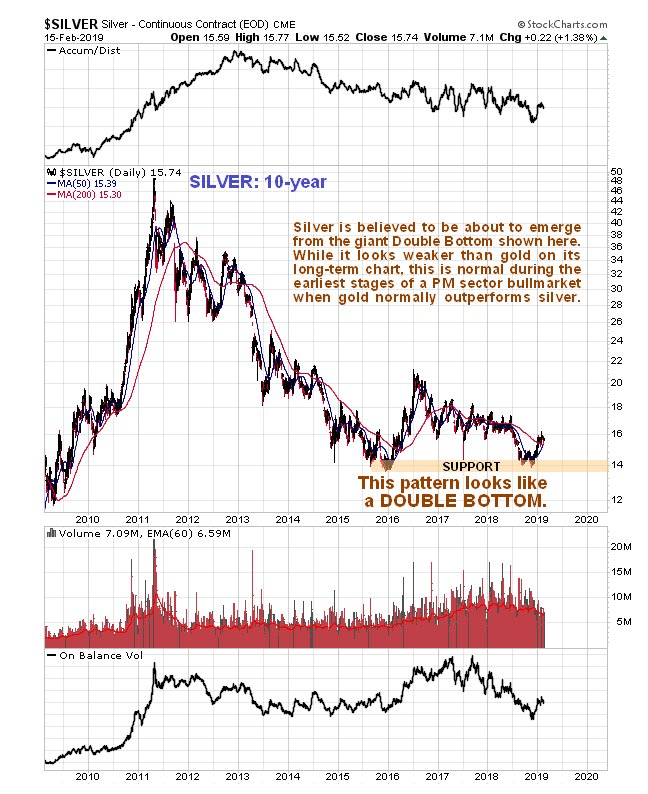 However, analysts have noted that despite Thursday's selling pressure, technical momentum points to further upside.
"The silver bulls still have the overall near-term technical advantage. Prices are in a three-month-old price uptrend on the daily bar chart. Silver bulls' next upside price breakout objective is closing prices above solid technical resistance at the January high of $16.20 an ounce,"said Jim Wyckoff, senior technical analyst at Kitco.com.
Andrew Hecht, creator of the Weekly Hecht report, said that investors have been quietly accumulating silver since the start of the year with open interest has risen 25%.
"Silver is the kind of metal that sits hidden in the brush like a wild beast waiting for an opportunity to pounce," he said in a report Thursday.
He added that he thinks silver has the potential to push to $21 an ounce in 2019. However, he said that the first level of significant resistance he is watching is at $17.35 an ounce.