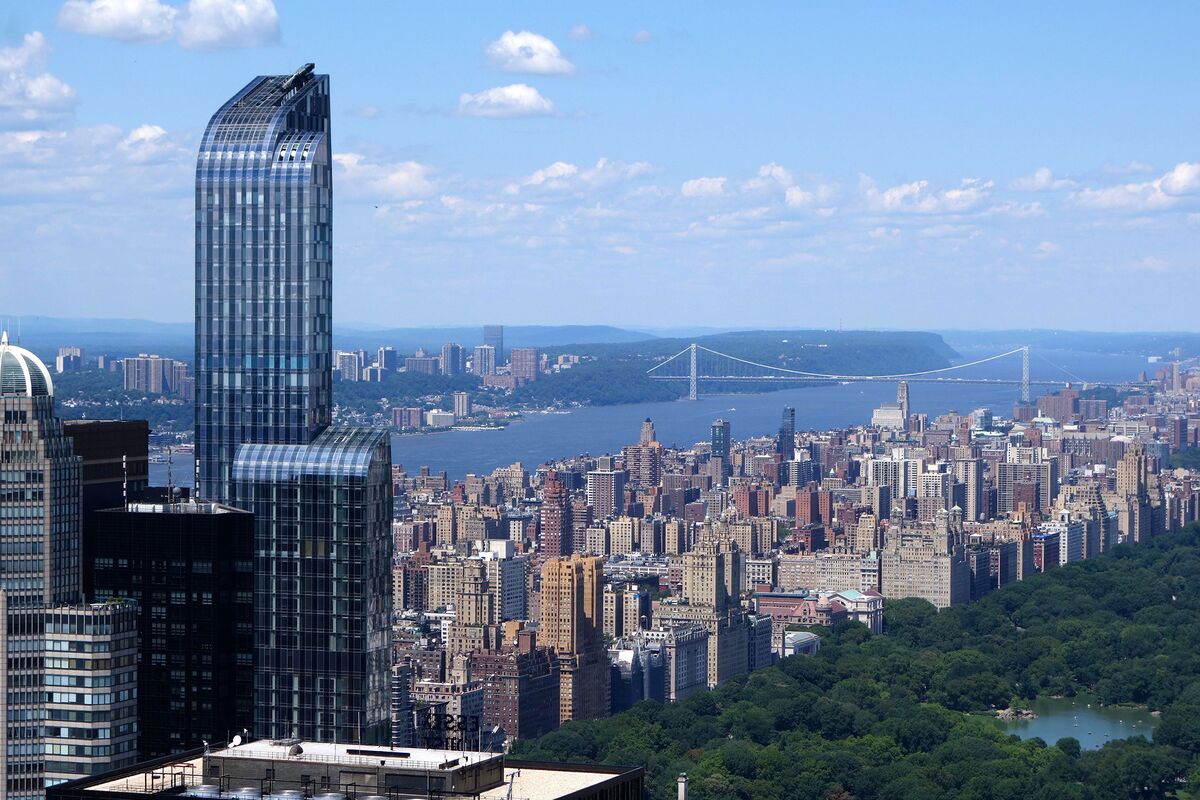 Meet The Money-Laundering, Nigerian Oil Magnate Behind New York's $50MM Condo Foreclosure
Yet another luxury condo at Manhattan's One57 tower, a member of "Billionaire's Row," a group of high-end towers clustered along the southern edge of Central Park, had gone into foreclosure – the second in the span of a month.  The 6,240-square-foot, full-floor penthouse in question, One57's Apartment 79, sold for $50.9 million in December 2014, making it the eighth-priciest in the building and likely the largest residential foreclosure in Manhattan's history.
According to Bloomberg, the owner of the apartment attempted to conceal his/her identity by using a shell company (you know how those kooky billionaires can be) but was able to obtain an 'unusually large' mortgage with an even more unusual term: one-year.
In September 2015, the company took out a $35.3 million mortgage from lender Banque Havilland SA, based in Luxembourg. The full payment of the loan was due one year later, according to court documents filed in connection with the foreclosure.

The borrower failed to repay, and now Banque Havilland is forcing a sale to recoup the funds, plus interest.
Of course, it was only a matter of time until the mystery man behind Manhattan's most recent luxury real estate epic fail was exposed.  As such, meet Nigerian oil magnate, Kola Aluko.
As it turns out, the world renowned, Nigerian-born, billionaire playboy is about $25,000 behind on his property taxes.  But, that is probably the least of his worries as the New York Post points out that he currently wanted by authorities in both Nigeria and Europe for defrauding the Nigerian government out of oil sale profits.
But Aluko has bigger problem, it seems. The 47-year-old tycoon is under investigation in Nigeria and in Europe for alleged money-laundering crimes.

A Nigerian court, according to various reports, tried to freeze Aluko's assets, including his One57 unit, as part of the alleged scheme to defraud the government of oil sale profits.
Meanwhile, it seems that the only reason Aluko isn't already in prison is because the Nigerian courts can't seem to find him to serve papers.  Apparently he's been hiding out on this 213-foot, $100 million yacht, the Galactica Star, for over a year.
Over the past year, the boat has been spotted making port calls in Cancun, Mexico and Turkey.
Of course, if you're going to be an international playboy then you need to have rich and famous friends and, as it turns out, rappers Jay-Z and P. Diddy seemed to have fulfilled that role for Aluko.  Back in 2012 the rap duo apparently hosted Aluko's birthday party in Beverly Hills.  Then, just a few years later in 2015, Jay-Z and wife Beyonce rented Aluko's mega-yacht for the bargain basement price of just $900,000 per week to sail around the Mediterranean.
Well, presumably it was fun while it lasted.