Global hedge fund liquidations exceeded launches for the third straight quarter as a result of a tougher capital raising environment, according to Bloomberg.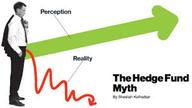 During the first quarter of this year, about 213 funds closed compared to 136 that opened. Liquidations remained steady from the quarter prior and launches were up about 23%. 
But hedge fund startups remain under pressure due to poor performance and investors grappling with high fees. $17.8 billion was pulled from hedge funds during the first 3 months of the year, marking the fourth consecutive quarterly outflow. Additionally, the industry has seen a number of funds shut down or return capital, including Highbridge Capital Management and Duane Park Capital.
The average management fee for funds that launched in the first quarter was down 10 bps to 1.19%, while the average incentive fee increased to 18.79% from 17.9% in 2018.
Hedge funds on average were up 3% in the first quarter on an asset weighted basis, which lagged the S&P index by a stunning 10.7% with dividends reinvested over the same period. 
In May we had noted that the broader S&P 500 had trounced the average hedge fund, returning 18% YTD, and charging precisely nothing for this out performance.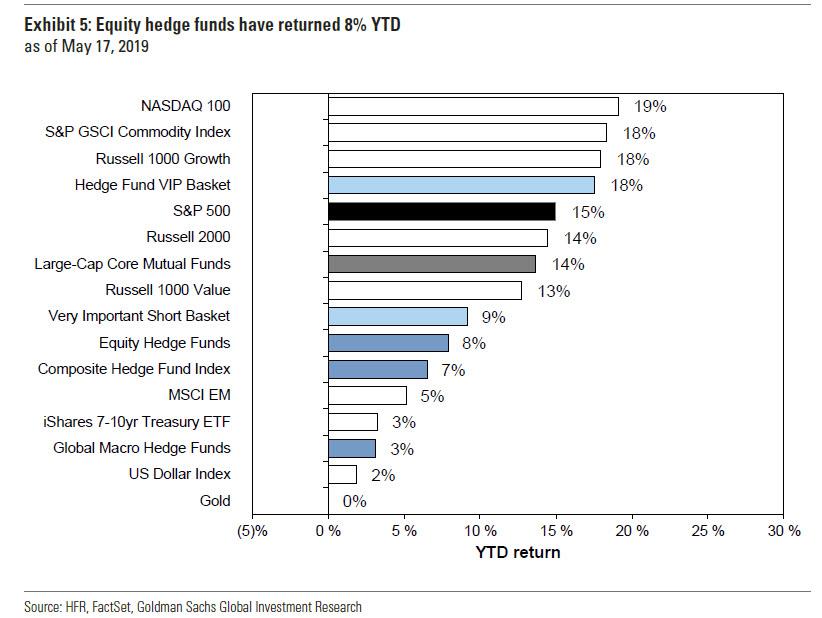 Also in late May, we documented shocking losses from Horseman Global. The fund's losses more than doubled in April, when the fund was down a was a staggering 12%, which brought its total loss YTD to more than 25%. 
In early June, we wrote about Neil Woodford, the UK's equivalent of David Tepper, blocking redemptions from his £3.7bn equity income fund after serial under performance led to an investor exodus, "inflicting a serious blow to the reputation of the UK's highest-profile fund manager."