New evidence from Bloomberg reveals cracking global supply chains are fast emerging at major Chinese ports with thousands of containers of frozen meat piling up with nowhere to go.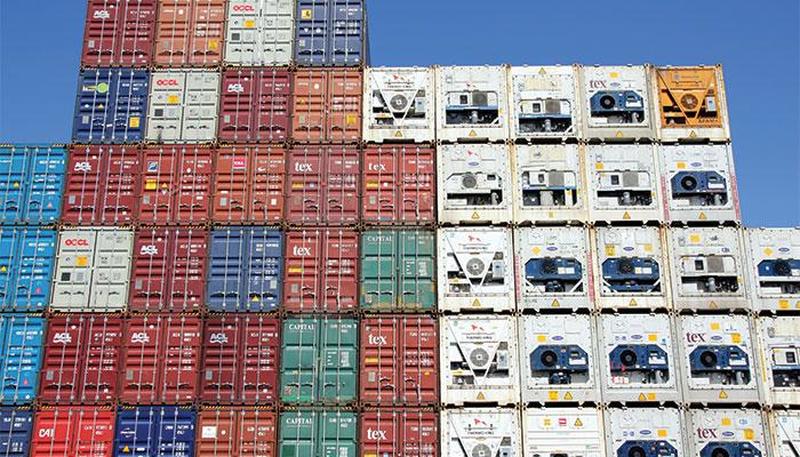 The Covid19 outbreak will remain a dominant issue for 1Q as supply chain shocks are being felt by multinationals on either side of the hemisphere. 
Sources told Bloomberg that containers of frozen pork, chicken, and beef (mostly from South America, Europe, and the US) are piling up at Tianjin, Shanghai, and Ningbo ports because of the lack of truck drivers and many transportation networks remain closed.
Seaports in China are quickly running out of room to house the containers and cannot provide enough electricity points to keep existing containers cold. This has forced many vessels to be rerouted to other destinations. 
We've already noted that Bloomberg's Stephen Stapczynski recorded footage of an oil tanker parking lot off the Singapore coast last week as refiners in China cut runs as crude consumption has collapsed by more than 4 million barrels per day.  
It's clear that a logistical nightmare is unfolding as two-thirds of the Chinese economy has effectively shut down much of its production capacity, producing a massive "demand shock." 
The impact on the global economy is already dragging down world trade and could force the World Trade Organization (WTO) to slash economic growth forecasts for the year.
The Chinese economy constitutes about 20% of global GDP, and supply chain disruptions across China could cause a cascading effect that could tilt the world into recession. 
But it's not just frozen meats piling up at Chinese ports or a crude glut developing. There's a high risk that product shortages to Western countries could be 60-90 days out. 
Alibaba Group's CEO Daniel Zhang warned last week that the supply chain disruption, or "shock," is a "black swan event" for the global economy. 
The "black swan" warning was also repeated by Freeport-McMoRan CEO Richard Adkerson several weeks ago after he said the outbreak of the virus in China is a "real black swan event." 
China's economy is at a standstill and could trigger the next economic crisis, not seen since 2008.