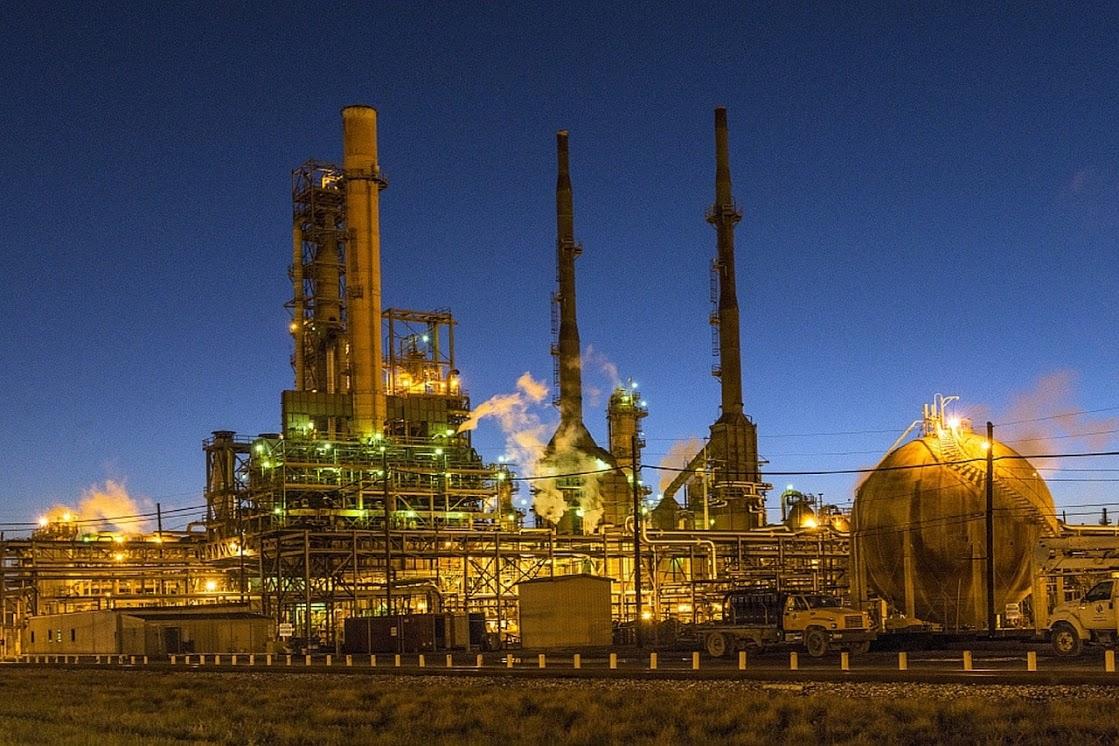 Summary
The Russian central bank sees several catalysts that could stop the oil rally in its tracks.

Bearish rig count report from Baker Hughes could signal a reverse in direction.

Supply will continue to increase rather than slow down in 2016 – even if there is a decline in shale production.

Battle for market share is one of the major catalysts not being considered.
I believe it's very clear this oil rally is running on fumes and was never the result of an improvement in fundamentals. That means to me this rally is going to quickly run out of steam if it isn't able to run up quicker on existing momentum. I don't see that happening, and it could pull back dramatically, catching a lot of investors by surprise. The Russian central bank agrees, saying it doesn't believe the price of oil is sustainable under existing market conditions.
Cited by CNBC, the Russian central bank said, "the current oil market still features a continued oversupply, on the backdrop of a slowdown in the Chinese economy, more supplies originating from Iran and tighter competition for market share."
In other words, most things in the market that should be improving to support the price of oil aren't. That can only mean one thing: a violent pullback that could easily push the price of oil back down to the $30 to $32 range. If the price starts to fall quickly, we could see panic selling driving the price down even further.
I think most investors understand this is not a legitimate rally when looking at the lack of change in fundamentals. I'll be glad when the production freeze hoax is seen for what it is: a manipulation of the price of oil by staggered press releases meant to pull investors along for the ride. The purpose is to buy some time to give the market more time to rebalance. Once this is seen for what it really is, oil will plummet. It could happen at any time in my opinion.
Rig count increases for first time in three months
For the first time in three months, the U.S. rig count was up, increasing by one to 387. By itself this isn't that important, but when combined with the probability that more shale supply may be coming to the market in 2016, it definitely could be an early sign of the process beginning.
EOG Resources (NYSE:EOG) has stated it plans on starting up to 270 wells in 2016. We don't know yet how much additional supply it represents, but it's going to offset some of the decline from other companies that can't continue to produce at these price levels. There are other low-cost shale producers that may be doing the same, although I think the price of oil will have to climb further to make it profitable for them, probably around $45 per barrel.
It's impossible to know at this time if the increase in the price of oil was a catalyst, or we've seen the bottom of the drop in rig counts. The next round of earnings reports will give a glimpse into that.
Fundamentals remain weak
Most of the recent strength of the price of oil has been the continual reporting on the proposed production freeze from OPEC and Russia. This is light of the fact there really won't be a freeze, even if a piece of paper is signed saying there is.
We know Iran isn't going to agree to a freeze, and with Russia producing at post-Soviet highs and Iraq producing at record levels, what would a freeze mean anyway? It would simply lock in output levels the countries were going to operate at with or without an agreement.
The idea is the freeze is having an effect on the market and this will lead to a production cut. That simply isn't going to happen. There is zero chance of that being the outcome of a freeze, if that ever comes about.
And a freeze without Iran isn't a freeze. To even call it that defies reality. How can there be a freeze when the one country that would make a difference isn't part of it? If Iran doesn't freeze production, it means more supply will be added to the market until it reaches pre-sanction levels. At that time, all Iran has promised is it may consider the idea.
What does that have to do with fundamentals? Absolutely nothing. That's the point.
Analysis and decisions need to be based on supply and demand. Right now that doesn't look good. The other major catalyst pushing up oil prices has been the belief that U.S. shale production will decline significantly in 2016, which would help support oil. The truth is we have no idea to what level production will drop. It seems every time a report comes out it's revised in a way that points to shale production remaining more resilient than believed.
I have no doubt there will be some production loss in the U.S., but to what degree there will be a decline, when considering new supply from low-cost shale companies, has yet to be determined. I believe it's not going to be near to what was originally estimated, and that will be another element weakening support over the next year.
Competing for market share
One part of the oil market that has been largely ignored has been the competition for market share itself. When U.S. shale supply flooded the market, the response from Saudi Arabia was to not cede market share in any way. That is the primary reason for the plunge in oil prices.
There has been no declaration by the Saudis that they are going to change their strategy in relationship to market share and have said numerous times they are going to let the market sort it out, as far as finding a balance between supply and demand. So the idea they are now heading in a different direction is a fiction created by those trying to find anything to push up the price of oil.
It is apparent some of the reason for increased U.S. imports comes from Saudi Arabia in particular lowering its prices to nudge out domestic supply. It's also why the idea of inventory being reduced in conjunction with lower U.S. production can't be counted on. It looks like imports will continue to climb while shale production declines.
More competition means lower prices, although in this case, Saudi Arabia is selling its oil at different price points to different markets. It's the average that matters there, and we simply don't have the data available to know what that is.
In the midst of all of this, Russia is battling the Saudis for share in China, while the two also battle it out in parts of Europe, with Saudi Arabia looking to take share away from Russia. Some of Europe has opened up to competitors because it doesn't want to rely too much on Russia as its major energy source.
For this and other competitive reasons, I could never trust a production freeze agreement if it ever came to fruition. They haven't been adhered to in the past, and they won't be if it happens again. Saudi Arabia has stated several times that it feels the same way.
Conclusion
To me the Russian central bank is spot on in saying the chance of a sustainable oil rally is slim. It also accurately pointed out the reasons for that: it's about the lack of the fundamentals changing.
With U.S. inventory increasing, rig counts probably at or near a bottom, no end in sight to oversupply continuing, and competition for a low-demand market heating up, there is nothing I see that can justify an ongoing upward price move. I don't even see it being able to hold.
A weaker U.S. dollar has legitimately helped some, but it can't support the price of oil on its own. When all the other factors come together in the minds of investors, and the price of oil starts to reverse direction, there is a very strong chance a lot of bullish investors are going to get crushed hard. It is probably time to take some profits and run for the exit if you're in the oil market for the short term.
---
Irrational Oil Optimists About To Experience Some Panic Selling Pain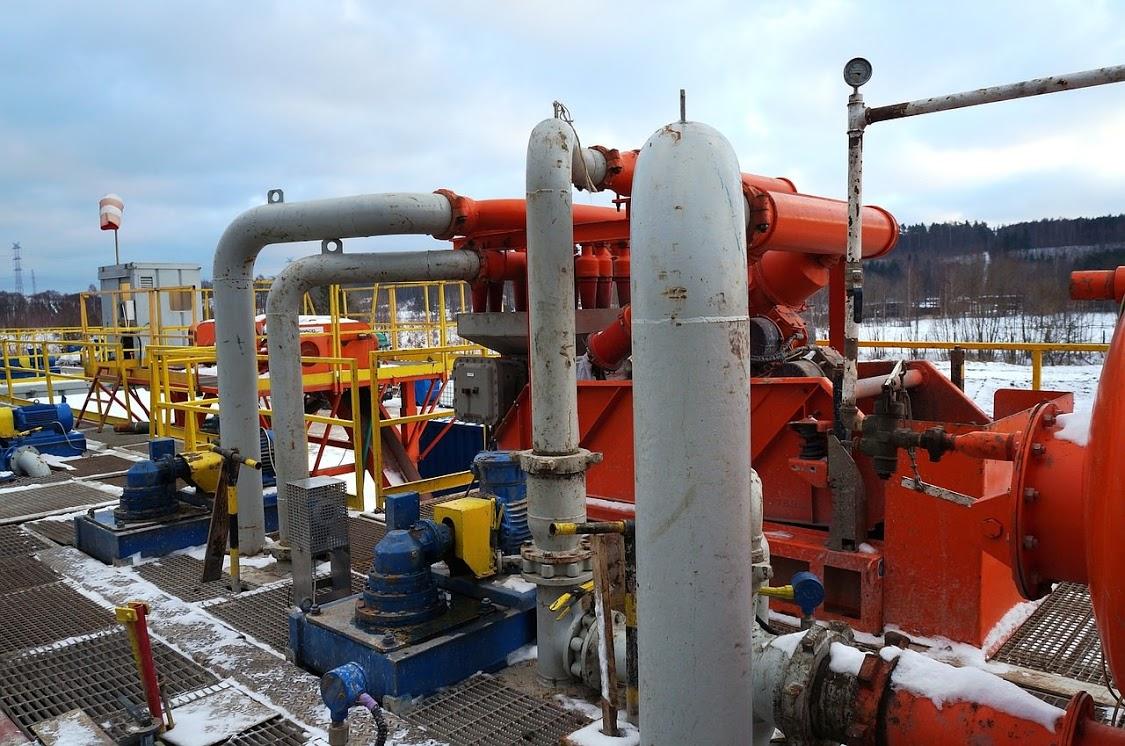 Summary
Short-term positions in oil getting more risky.

U.S. production will outperform estimates as shale producers add supply to the market.

Inventory will come under more strain as key U.S. storage facilities approach full capacity.

Dollar weakness isn't enough to maintain oil price momentum.
The longer the price of oil has upward momentum, and the higher it goes, the more risky it becomes for investors because there is nothing outside of a weakening U.S. dollar to justify any kind of move we've seen the price of oil make recently.
The falling dollar isn't enough to keep the oil price from falling to where it belongs, and that means when the selloff begins, it's likely to gravitate into full-panic mode, with sellers running for the exits before they get burned.
This is especially risky for those looking to make a quick windfall from the upward movement of oil. I'm not concerned about those taking long-term positions in quality energy companies with significant oil exposure, since they've probably enjoyed some great entry points. There is, of course, dividend risk, along with the strong probability of further share erosion before there is a real recovery that has legs to stand on because it's based on fundamentals.
For that reason, investors should seriously consider taking profits off the table and wait for better conditions to re-enter.
Oil has become a fear play. Not the fear of losing money, but the fear of not getting in on the fast-moving action associated with the quick-rising price of oil. Whenever there is a fear play, it is ruled by emotion, and no amount of data will convince investors to abandon their giddy profits until they lose much, if not all, of what they gained. Don't be one of them.
Having been a financial adviser in the past, I know what a lot of people are thinking at this time in response to what I just said. I've heard it many times before. It usually goes something like this: "What if the price of oil continues to rise and I lose a lot of money because of leaving the market too soon?" That's a question arising from a fear mentality. The better question is this: "What if the oil price plunges and panic selling sets in?"
Oil is quickly becoming a casino play on the upside, and the longer investors stay in, the higher the probability they'll lose the gains they've enjoyed. Worse, too much optimism could result in losses if preventative action isn't taken quickly enough.
What needs to be considered is why one should stay in this market. What is so convincing it warrants this type of increasing risk, which offers much less in the way of reward than even a week ago? What fundamentals are in place that suggest a sustainable upward movement in the price of oil? The answer to those questions will determine how oil investors fare in the near future.
U.S. shale production
The more I think on the estimates associated with U.S. shale production in 2016, measured against the statements made by stronger producers that they're going to boost supply from premium wells this year, the more I'm convinced it isn't going to fall as much as expected. New supply will offset a lot of the less productive and higher cost wells being shuttered. I do believe there will be some loss of production from that, but not as much as is being suggested.
There are various predictions on how much production is going to be lost, but the general consensus is from 300,000 bpd to 600,000 bpd. It could come in on the lower side of that estimate, but I don't think it'll be close to the upper end of the estimate.
What is unknown because we don't have an historical guideline to go by is, the amount of oil these premium wells will add to supply. We also don't know if the stated goals will be followed up on. I think they will, but we won't know for certain until the next couple of earnings reports give a clearer picture.
When combined with the added supply coming from Iran, and the ongoing high levels of production from Saudi Arabia, Russia and Iraq, I don't see how the current support for the price of oil can continue on for any length of time.
There is no way of knowing exactly when the price of oil will once again collapse, but the longer it stays high without a change in the fundamentals, the higher the risk becomes, and the more chance it could swing the other way on momentum, even if it isn't warranted. It could easily test the $30 mark again under those conditions.
Inventory challenges
What many investors don't understand about storage and inventory is it definitely matters where the challenges are located. That's why Cushing being over 90 percent capacity and Gulf storage only a little under 90 percent capacity means more than if other facilities were under similar pressure. Together, they account for over 60 percent of U.S. storage.
With the imbalance of supply and demand driving storage capacity levels, the idea of oil staying above $40 per barrel for any period of time is highly unlikely. A lower U.S. dollar and the highly irrelevant proposed production freeze talks can't balance it off.
Once the market digests this, which could happen at any time, we'll quickly enter bear mode again. The problem is the price of oil is straining against its upper limits, and if momentum starts to deflate, the race to sell positions will become a sprint and not a marathon.
Uncertainty about shale is the wild card
As already mentioned, U.S. shale production continues to be the major catalyst to watch. The problem is we have no way of knowing what has already been unfolding in the first quarter. If investors start to abandon their positions, and we find shale supply is stronger than projected, it'll put further downward pressure on oil after it has already corrected.
What I mean by that is we should experience some fleeing from oil before the next earnings reports from shale producers are released. If the industry continues to surprise on the upside of supply, it'll cause the price of oil to further deteriorate, making the outlook over the next couple of months potentially ominous.
This isn't just something that has a small chance of happening; it's something that has a very strong probability of happening. Agencies like IEA have already upwardly revised their outlook for shale supply in 2016, and if that's how it plays out, the entire expected performance for the year will have to be adjusted.
Conclusion
Taking into account the more important variables surrounding what will move the price of oil, shale production remains the most important information to follow. Not much else will matter if supply continues to exceed expectations. It will obliterate all the models and force analysts to admit this has little to do with prior supply cycles and everything to do with a complete market disruption. Many are still in denial of this. They'll learn the reality soon enough.
That doesn't mean there won't eventually be a time when demand finally catches up with supply, but within the parameters of this weak global economy and oil supply that continues to grow, it's going to take a lot longer to realize than many thought.
For several months, it has been understood that the market underestimated the expertise and efficiency of U.S. shale producers, and to this day they continue to do so. We will find out if that remains in play in the first half of 2016, and by then, whether it'll extend further into 2017.
As for how it will impact the price of oil now, if we start to have some panic selling before the earnings reports, and the earnings reports of the important shale producers exceed expectations on the supply side, with it being reflected in an increase in the overall output estimates for the year, it will put more downward pressure on oil.
The other scenario is oil lingers around $40 per barrel until the earnings reports come out. There will still be a decline in the price of oil, the level of which would depend on how much more supply shale producers brought to the market in the first quarter than expected.
My thought is we're going to experience a drop in the price of oil before earnings reports, which then could trigger a secondary exodus from investors in it for short-term gains.
For those having already generated some decent returns, it may be time to take it off the table. I don't see how the shrinking reward can justify the growing risk.