The area known as "Billionaire's Row" in Manhattan is becoming one of the biggest real estate gluts in all of the city. 40% of apartments in the area are now sitting unsold in towers that top out at 100 stories, according to the New York Post.
Only half a decade after the One57 building became the city's first "supertall" residential skyscraper, only 84 of its 132 condos have been purchased. This means that more than a third of them are still on the market and none of them are under contract.
The story is the same down the road – six nearby buildings have as much of 80% of their units available, according to data, with the total value of all unsold inventory estimated to be between $5 billion and $7 billion.
And the supply glut is only going to get worse, as Central Park Tower, at 217-225 W. 57th St. is set to put an additional 179 apartments on the market next year. No deals for the new building have closed, which means if it opened today it would push the overall unsold percentage in the area to nearly 65%. Listings online show asking prices for units between $2.1 million and $64 million. Brokers are blaming the high prices for the sales drought.
Top broker Dolly Lenz said: 
"When people come here from other parts of the country and from around the world, the first thing they want to see is Billionaires' Row. We toured them through the properties but many felt they were too pricey for the market — $7,000, $8,000 and $10,000 a square foot."
Lenz also said that these prices were caused by a combination of costs of property, construction, financing and high-end marketing, in addition to developers who have clauses in their contracts that keep lenders from forcing them to drop prices.
Many brokers feel pessimistic, expressing that the drought in Billionaire's Row could telegraph a coming drought for the entire market. The Post provided a host of pessimistic quotes from brokers:
"Empty buildings are never good for the city," one broker said.

"This happened in 1988 to 1992, when there were a glut of condos that didn't sell. They were smaller and less expensive, but it led to bad times."

Another broker said the prospects for selling the vacant apartments were grim.

"They are priced out of the constellation of buyers out there now," the broker said.

"It's all a function of price. You can do the most spectacular marketing and offer the most incredible amenities, but it all comes down to price."

"There's a whole food chain that relies on people living in these buildings," one broker said.
One local resident said of the vacancies:
"To find out that people aren't living in the condos is just, ugh. I wish this was all affordable housing. This really upsets me. So many are struggling in the city."
An Extell spokeswoman disputed some data provided in the article, stating that One57 "is over 85 percent sold in units and over 90 percent sold in value."
About one month ago, we reported that Manhattan's housing market was on its "worst cold streak in 30 years". We also took note of the rising prices that are pricing potential buyers – even the billionaires – out of the market.  
By one broker's count, Q1 marked the sixth straight quarterly drop in sales volume, the worst streak in at least 30 years.
Per the FT, sales tumbled by 11%, according to broker Stribling & Associates, by 5%, according to Corcoran, and by 2.7% for co-ops and condominium apartments, according to Douglas Elliman and real estate appraisal firm Miller Samuel.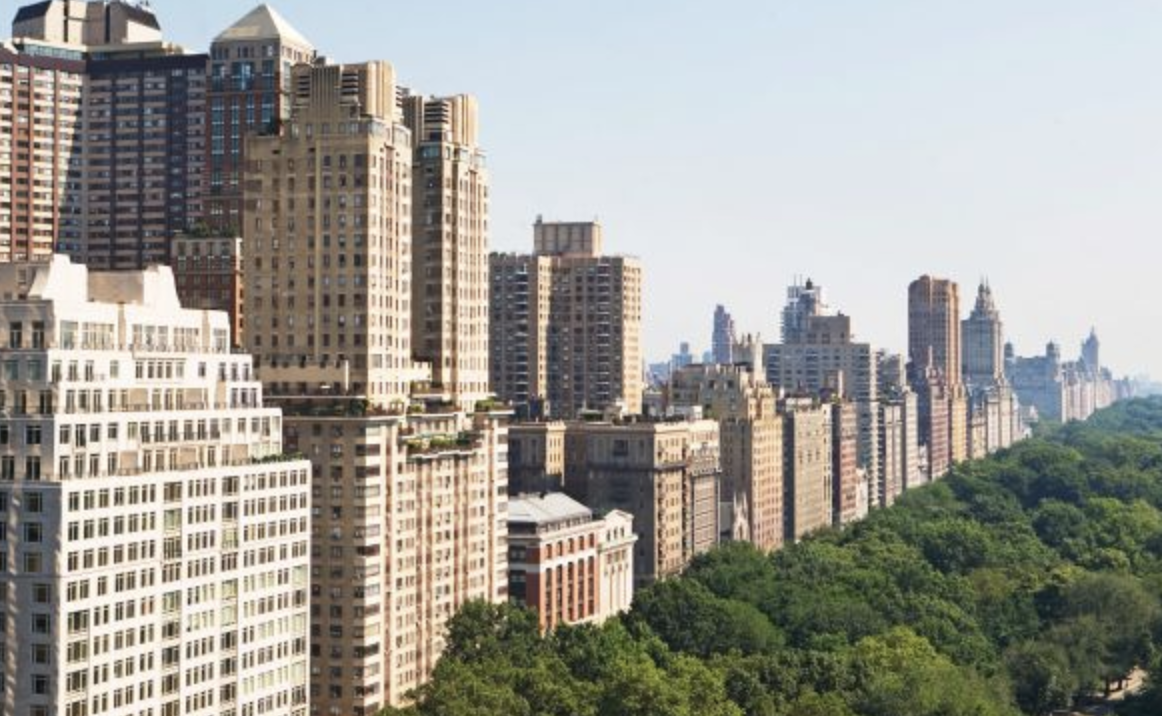 While the average sales price for new developments climbed a staggering 89.4% to $7.6 million, that figure was exaggerated by a single purchase: Ken Griffin's purchase of a $240 million penthouse at 220 Central Park South, which, according to some, was the most expensive home ever sold in America. But depending on the report, the median sales price ranged from 2% lower to 3.2% higher. And although the entry level market in Manhattan – that is, apartments priced at $1 million and below – had held up for most of the past year, it has recently started to suffer.
"It's like a layer cake," Jonathan Miller, CEO of Miller Samuel, told CNBC. "When you have softening at the top, it starts to melt into the next layer and the next layer after that, because those buyers further down have to compete on price."
According to one broker, sellers with unrealistic expectations are the biggest barrier to sales, because they're refusing to adjust for the fact that listings have been piling up and sitting on the market for longer periods, giving buyers more room to negotiate, and more options.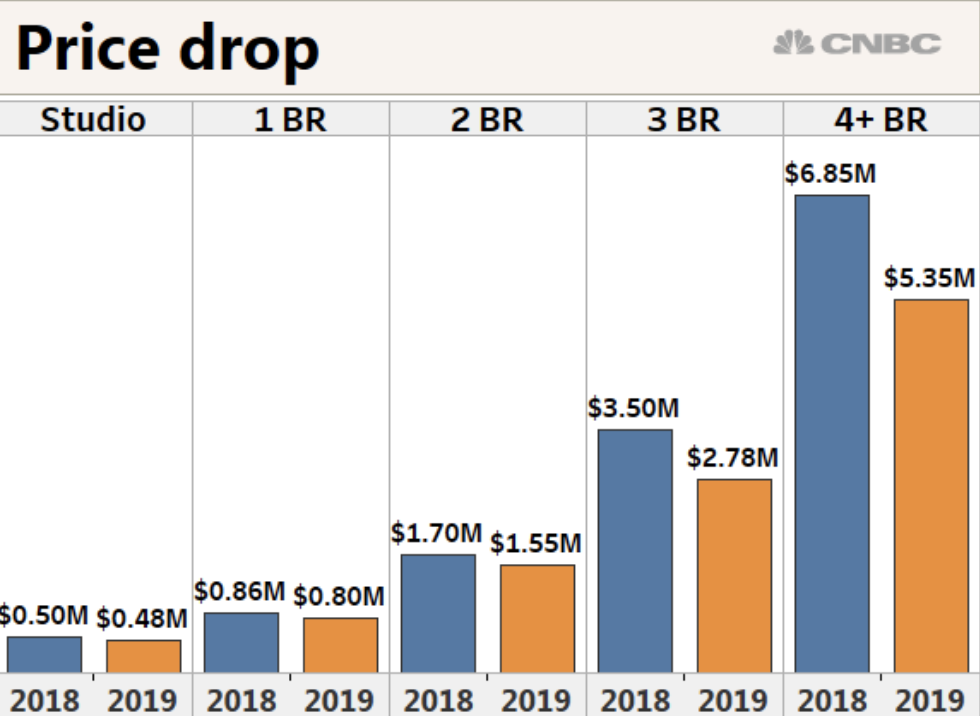 Inventory has climbed 9% over the past nine months, and there's a glut in new developments that's only going to get worse.